Fitness & Wellness
Group Swim Lessons
Learn more now about our children's group swim classes!
Overview
Ready to introduce your little ones to the pool or help them grow their skills? Learn more now about our children's group swim classes!
Trained instructors provide expert guidance and support while instructing swimmers of all skill levels. Group swim lessons run year-round in our indoor pool on weekend mornings.
Fall Session:
Saturdays and Sundays, September 23-October 29, 2023
Fall Session Registration:
Members: Wednesday, August 30
Current participants: Thursday, August 31
General public: Friday, September 1
Cost:
Members: $105
Non-Members: $150
Frequently Asked Questions
The Group Swim Lesson program at the EDCJCC runs on Saturdays and Sundays from 9:00 AM – 3:00 PM. There are 6 sessions in the year, and each session runs for 6 weeks (sometimes with planned breaks in the schedule). Session and registration dates are posted online at least 4 weeks prior to registration. Classes sell out very quickly, so please make sure to sign up as soon as you can.
Beginning one week prior to open registration, members are given access to priority registration for 24 hours. Six days prior to open registration, students currently enrolled in the active session have 24 hours to register for the next session. If you miss your priority registration period, you must sign up during the open registration. Anyone who registers within the wrong time frame will be refunded and have their registration withdrawn.
Please send an email to Brittany Crawford at aquatics@edcjcc.org with the following information:
* Name of the child
* Name of ALL parents/caregivers/guardians
* Member status
* Class AND day you are trying to sign up for
* Brief description of the issue
Our Parent-and-Child classes include up to 20 children. Our Learn-to-Swim classes include up to 10 children.
We do not allow registrants to switch days or attend any classes they are not registered for. To ensure the high quality of class, we enforce a student-to-teacher ratio to prevent classes from being too large.
Please click here to join our email list.
Be sure to add both info@edcjcc.org and aquatics@edcjcc.org to your safe sender's list. The Group Swim Lesson info board is located inside the pool to the left of the lifeguard office. Parents are encouraged to take a photo of the information provided. If you are not receiving alerts or confirmations from Mindbody, please contact Brittany Crawford at aquatics@edcjcc.org.
Descriptions of each class are listed on our website. If you have further questions, please contact Brittany Crawford at aquatics@edcjcc.org with the following information:
* Age
* Have they taken classes at the JCC before? If so, what was their last level?
* Have they ever taken classes anywhere else?
* Is there significant fear or anxiety?
All refunds must be requested 2 weeks prior to the start of classes.* Contact with the Aquatics office by the start of class is required. Slots are very limited and there is a waitlist for classes. We would like to ensure there is a space for as many as possible. Please make sure to consider this before enrolling in classes.
*Accommodations may be afforded in some situations, but there will be absolutely no refunds subsequent to the Friday after the first week of classes.
Aquatics Manager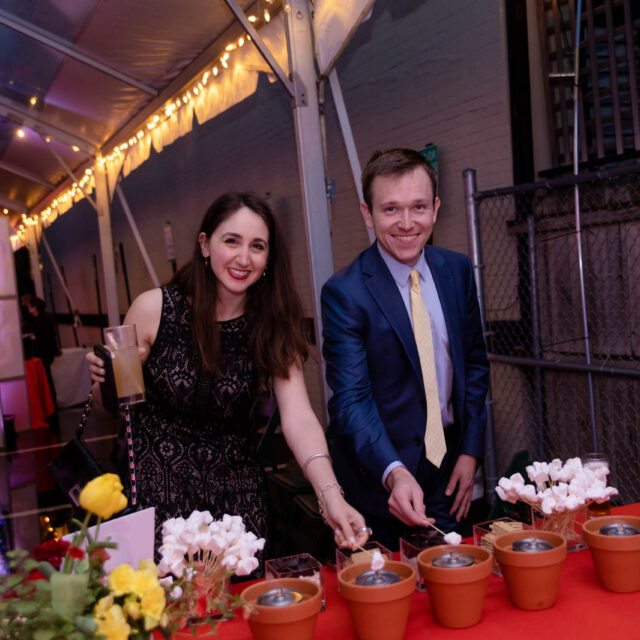 Join Our Email List
Stay updated on what's happening at the EDCJCC with the insider track on events, family programs, fitness and more.