Jewish Life & Learning
JFamily
Infants and Children (0-6)
Find community and develop meaningful Jewish experiences for you and your children.
If your family is raising a Jewish newborn or child up to 6 years old, one of our JFamily Ambassadors is here to help you get connected! Your neighborhood JFamily Ambassador is ready to meet with you and your family over coffee (our treat!), at a play space, at a park, or virtually, to learn about you and your interests. Each family will also receive a welcome gift of our favorite gear!
However you define your Jewish family, let us help you find community and develop meaningful Jewish experiences for you and your children, both at the EDCJCC and in your neighborhood.
This program is brought to you by the Edlavitch DCJCC and funded by The Jewish Federation of Greater Washington and The United Jewish Endowment Fund.
Connect to your JFamily Ambassador
Please fill out this short survey, and we will be in touch soon.
Meet Your JFamily Ambassadors
Melissa Sanchez lives in Dupont Circle with her husband and daughter. She is a proud New Jerseyan and also loves her adopted home of DC, where she has spent the last decade. Melissa works in policy in the United States Senate. She loves spending time with her family in Kalorama Park, walking her dog Scooter, and sometimes taking a pottery class. As a first-time mom, she is excited to connect with families and experience the city through a new lens.
Zip codes served: 20001, 2004, 20005, 20006, 20009, 20036, 20037
Shoshana Parker lives in NW DC with her husband and two daughters. She grew up in the Philadelphia suburbs and attended Barnard College, graduating with a bachelor of arts degree in psychology and linguistics. She also holds an MBA, with a focus on leadership and management, from Boston College. Prior to becoming a JFamily Ambassador, Shoshana spent many years working in various sectors of the market research industry, from consumer packaged goods to corporate communications. Shoshana enjoys all the perks that DC city living has to offer, including long walks in Georgetown, cozy boutiques in Dupont Circle, and ice cream shops wherever her daughters spot them!

Zip codes served: 20007, 20008, 20015, 20016, 20057
Valerie Bluestein lives in the Navy Yard neighborhood of DC with her husband, Max, and toddler, Brody. She grew up in the DC area and attended the University of Maryland, earning a Bachelor of Arts in Communications. After many years working in event planning and public relations in DC and Bethesda, Valerie translated her passion for community to residential real estate sales. As a native Washingtonian, real estate agent, and mother, Valerie is excited to help others discover this incredible city from a parent's perspective.
Zip codes served: 20002, 20003, 20019, 20020, 20024, 20032 and also right now 20010, 20011, 20012, 20017, 20018, 20064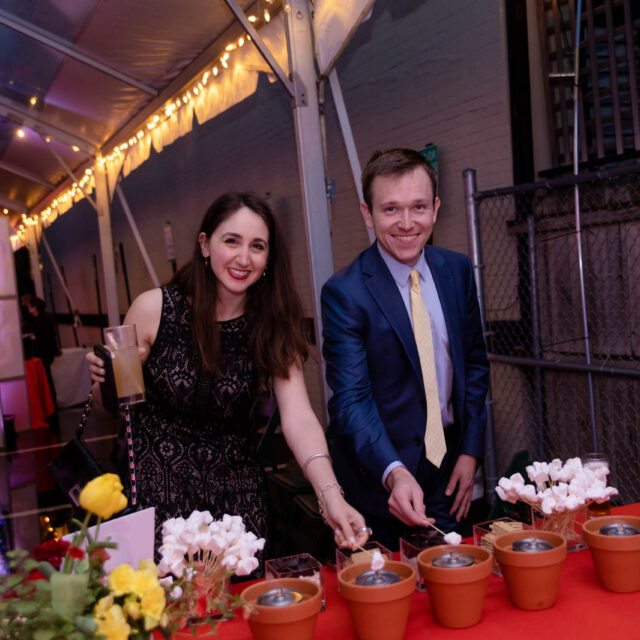 Join Our Email List
Stay updated on what's happening at the EDCJCC with the insider track on events, family programs, fitness and more.