Social Responsibility
Group Volunteering
Overview
Are you looking for a customized team-building experience or a different way to celebrate your birthday? Does your office want to give back to the community in a meaningful way? You've come to the right place! We can customize a volunteer opportunity for you to fit your schedule and interests.
With over 35 years of experience in facilitating volunteer experiences in the DC area, the EDCJCC's Center for Social Responsibility and its staff are uniquely equipped to put together your day of giving back.
---
We offer customized experiences for:
Alternative break programs
Teambuilding events
Corporate responsibility events
School groups
Youth groups
Birthday celebrations
Groups can be as small as 4-5 people and as large as 150. There is no age limit to volunteer with us. Our programs can be designed to be family-friendly and accessible to individuals of different abilities.
Flexibility
Whether you're in search of a specific volunteer opportunity or a project targeting your personal or professional interests, we can develop a volunteer experience just for you that fits with your schedule.
Meaningful Service
The work of the Center for Social Responsibility focuses on a variety of issues including housing and homelessness, food insecurity, environmental justice, asylum seeker and refugee justice, and many others. We partner with over 50 social service agencies across DC and all of our volunteer opportunities address needs identified by our partner organizations.
For more information check out our Group Volunteer Info Sheet. Email Sonya Weisburd to discuss how we can help you create a meaningful volunteer experience.
Director, Morris Cafritz Center for Social Responsibility
Assistant Director, Morris Cafritz Center for Social Responsibility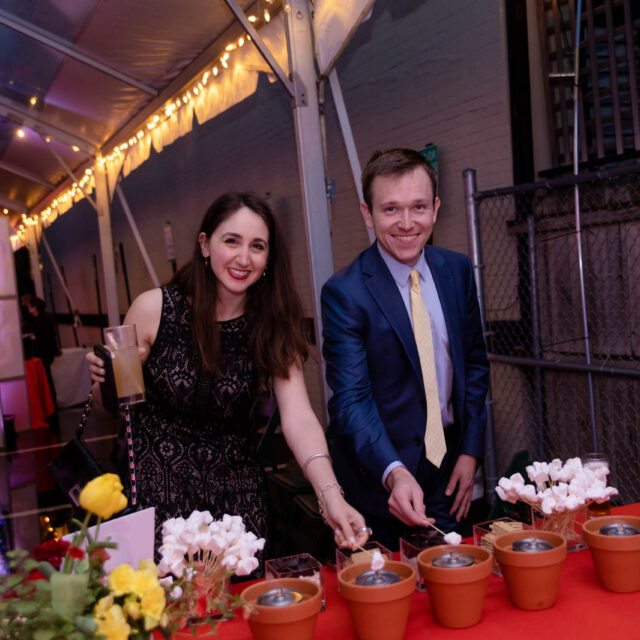 Join Our Email List
Stay updated on what's happening at the EDCJCC with the insider track on events, family programs, fitness and more.