Social Responsibility
D25 Day of Service
Overview
D25 is the Edlavitch DCJCC's largest volunteer event of the year, with hundreds of volunteers spreading holiday cheer across the DC metro area.
Visit social service agencies in the metro DC area to prepare and serve meals, sing carols, throw holiday parties, or play bingo – or stay at the Edlavitch DCJCC to donate blood, make instant meal kits, create cards for emergency personnel working on Christmas Day, or more.
Choose your project based on location, type of activity, or time of day – we have something for people of all ages and abilities!
---
Thank you to everyone who participated in D25 2022 and made it a huge success!
Check out photos from D25 2022, courtesy of Lloyd Wolf Photography.
We had 525 volunteers who benefited 32 agencies and donated 873 hours of service around the greater Washington area! This included 65 blood donors, 25 donors of homemade baked goods, several dozen gift wrappers who wrapped 1,939 gifts, and the folks who made D25 possible from behind the scenes including our Volunteer Committee members, our registration desk volunteers, and our fearless clean-up crew who left the EDCJCC spotless after everything was done. We are so grateful to all of you!
Director, Morris Cafritz Center for Social Responsibility
Assistant Director, Morris Cafritz Center for Social Responsibility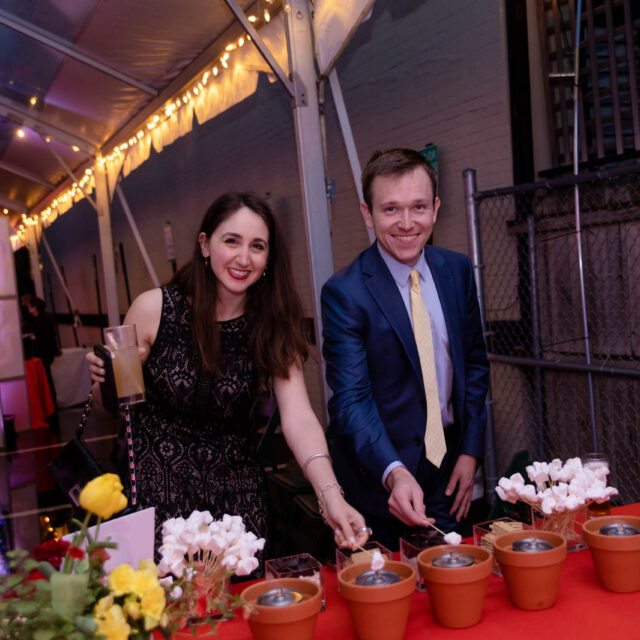 Join Our Email List
Stay updated on what's happening at the EDCJCC with the insider track on events, family programs, fitness and more.