EntryPointDC
Shabbat Clusters 2.0
Young Professionals (20-45)
Sign up for Shabbat Clusters and find your #ShabbatSquad!
Overview
Sign up for Shabbat Clusters and find your #ShabbatSquad!
Interested in joining a community for Shabbat, but don't have a place to go? Want to meet new people with similar interests? Based on age, location, and/or interests, we'll organize curated small groups that will meet for monthly potluck dinners at each other's homes, local parks, or restaurants.
Interest groups include arts lovers, LGBTQIA, interfaith couples, outdoor enthusiasts, and many more! You do not need to be at every cluster gathering to sign up for the season.
---
Registration for Fall Shabbat Clusters is now open on a rolling basis until all groups are full.
Kick-Off Event: This season you have the option to attend a kick-off happy hour event in our outdoor parking lot on Wednesday, September 13. You will get to know others in your Shabbat Clusters group and learn more about the program. We will provide drinks and light appetizers, and you may bring your own dinner.
Suggested Dates & Themes:
(Your group coordinator will survey the group to decide exact dates)
Shabbat Cluster Dinner 1: Friday, October 20
Suggested Theme: Fall Fiesta
We just finished Sukkot, a harvest festival so let's get together to celebrate the fall! Dine under the stars with your favorite fall dishes or enjoy a fall activity like pumpkin painting or carving.
Shabbat Cluster Dinner 2: Friday, November 17
Suggested Theme: Friendsgiving
Let's celebrate new friendships! Share what you are thankful for and do a potluck with all of your favorite Thanksgiving side dishes.
Shabbat Cluster Dinner 3: Friday, December 15
Suggested Theme: Chanukah
It's Chanukah time! Have a latke or sufganiyot contest, do a gift exchange, or play some dreidel games with festive cocktails.
Shabbat Cluster Dinner 4: Friday, January 19
Suggested Theme: Jews Around the World
Learn about Jews around the world by making your favorite Ashkenazi, Sephardi, Mizrachi, and other dishes and play trivia or Jewish geography.
Shabbat Cluster Dinner 5: Friday, February 9
Suggested Theme: Cozy Shabbat
Make your favorite soup or cozy comfort food, bring your blankets and watch a movie or gather around the firepit.
Shabbat Cluster Dinner 6: Friday, March 15
Suggested Theme: Purim
It's almost Purim! Let the fun begin by having cocktail making contest and play a game like We're Not Really Strangers to "unmask" more about your group members.
Frequently Asked Questions
We want you to connect to Shabbat and your community however you feel most comfortable. In the past, groups have had Shabbat lunch on Saturday afternoon, done an activity after Friday night dinner, or had dinners at a restaurant, beer garden, or park.
A few seasons ago we introduced Interest Shabbat Clusters. If you would like to meet people with similar interests this is a great option for you. In the past, interest groups have included couples (including interfaith couples), outdoors, arts, community service, foodies, and LGBTQ community members. We encourage our interest groups to meet outside of Shabbat potlucks either virtually or for outdoor socially-distanced activities.
Each Cluster is assigned a Cluster Coordinator or two who will contact the group and help plan details for each meal.
It is okay if you can't attend every meeting, but it is encouraged!
There is a small administrative fee to register for Shabbat Clusters and shows everyones commit to the program and respecting our Shabbat Cluster coordinators and community members time and effort to make this a successful program. If this fee would prevent you from signing up, please get in touch.
Each individual person must have a separate registration form.
We would love to put you in a cluster with your friend! There is a section in the registration form to request this. Please make sure that both of you fill this out in order for the request to be considered. We will do our best to fulfill all requests.
The deadline ensures we will have enough time to organize the groups before the program begin. If there is still space in a group, we will try our best to place you. Please reach out to us to inquire about rolling registration.
Community
Young Professionals (20-early 40s)
Community
All Ages, Adults (18+), Young Professionals (20-39)
Community
All ages
Ongoing Programs Vocational Volunteering Build your resume and references! The Edlavitch DCJCC is always looking (…)
Director, EntryPointDC and GLOE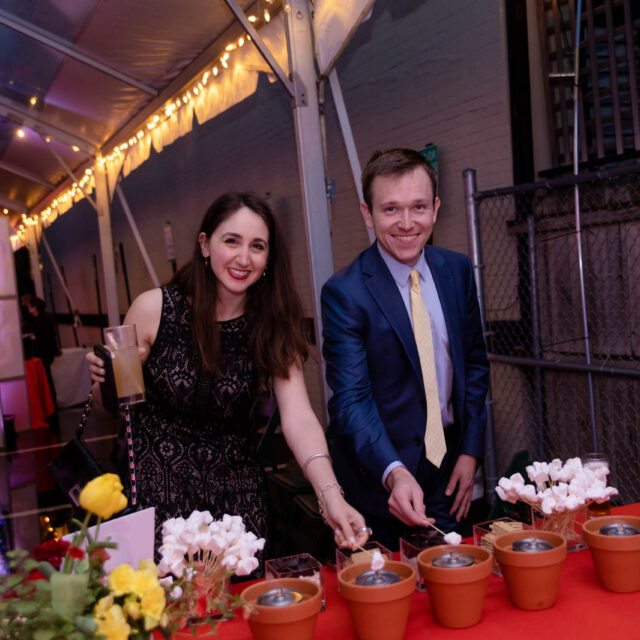 Join Our Email List
Stay updated on what's happening at the EDCJCC with the insider track on events, family programs, fitness and more.