Social Responsibility
Handmade for the Homeless
Overview
Handmade for the Homeless is a community of knitters and crocheters that meets monthly to create beautiful warm winter items that are distributed during the EDCJCC's December 25th Day of Service. No prior knitting or crocheting skills are required to join – just the desire to learn! Come for community, creativity, and art for good.
When? We meet approximately once a month in person on Sunday mornings! As needed due to weather or pandemic concerns, we may be able to offer virtual or hybrid options in the future.
What? Warm winter items such as hats, gloves, scarves, or neck warmers.
Learn more about item requirements, yarn donations, and more in our FAQs.
Social Responsibility
Date : Sunday, October 15, 2023
Time : 10:30 AM
Location : EDCJCC
Social Responsibility
Date : Sunday, November 5, 2023
Time : 10:30 AM
Location : EDCJCC
Social Responsibility
Date : Sunday, December 3, 2023
Time : 9:00 AM
Location : Edlavitch DCJCC
FAQs and More Information
Please make sure your donated items are ready to be gifted (stray ends woven in, soft against the skin, clean and smelling fresh), and in dignity condition.
Our biggest need is adult items, but we can also accept items for kids.
For adult items, please ensure they fit (try on your hats, and make sure scarves wrap around your neck at least once). If you find your scarf is too short, you can add more length, sew the ends together to make a cowl, or connect two similar-colored ones to make a longer one!
Shelters have specifically requested items that prioritize warmth over style. Try holding two strands together or using thick yarn to make extra warm items!
Please consider creating patterns and designs that will appeal to people of all/any gender. Most of our partner organizations (including homeless shelters) are strictly "for men" or "for women". Items will be categorized by gender for distribution.
Worsted weight or bulky yarn is the most helpful – we unfortunately cannot use novelty yarn.
Make sure your yarn is free of any pet hair and smoke.
If you are mailing yarn, please wrap it in plastic to protect it from any damage/moisture that might happen in transit!
Due to very limited storage space at the EDCJCC, we ask our members to hold onto their finished items until our annual December "Big Count" deadline. If you have completed donations and can't store them, please reach out.
Email Chana, and we will send you some basic knit hat patterns to get you started (crochet patterns are available too)! There are also great patterns online and suggestions in our Ravelry discussion group (see link below).
There is plenty of donated yarn available! You may access our donated yarn stash to take yarn home to work from at any of our upcoming in person meetings. Contact Mira/Sonya if those times do not work for you. We have a lot of yarn, so please come take some of it home!
Director, Morris Cafritz Center for Social Responsibility
Assistant Director, Morris Cafritz Center for Social Responsibility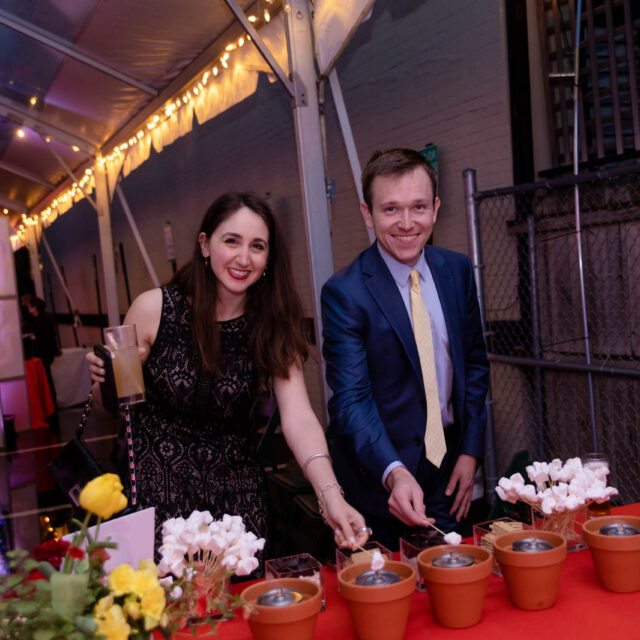 Join Our Email List
Stay updated on what's happening at the EDCJCC with the insider track on events, family programs, fitness and more.